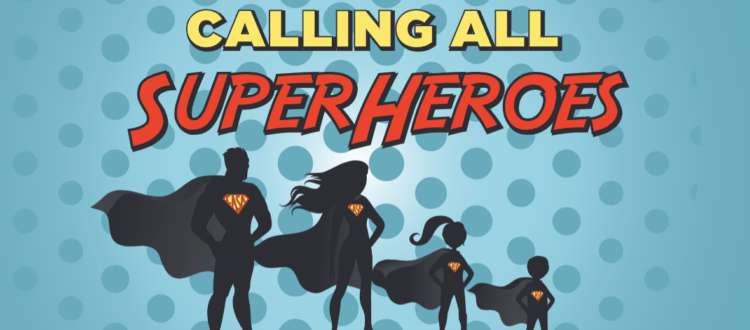 CASA Superhero Run
SAVE THE DATE!!
Join us at the beautiful Lodi Lake for the 6th Annual CASA Superhero Run on September 26th, 2020 at 9:00am.
Register TODAY!: https://www.itsyourrace.com/event.aspx?id=9613
5k and Family walk starts at 9 am
The "Kids Dash" fun run will begin at 10:15 am
The Child Abuse Prevention Council and Court Appointed Special Advocates (CASA) are thrilled to invite you to participate in our CASA Superhero Run on September 26th, 2020. The Superhero run, held at beautiful Lodi Lake, will benefit our community's children in foster care. Please join us as we celebrate the legacy of the General Mills Trix Run and bring you our 6th Annual CASA Superhero Run. Participants will come in their superhero costumes and run the scenic Lodi Lake 5k course.
All Superheroes receive a CASA Superhero cape to power them through the course at light speed toward victory. Even the youngest Superhero will tie on their cape and dash through a 1k Fun Run. Winners in various age categories will receive medals, bragging rights, and have pictures taken with their Superheroes. As CASAs, volunteers take on tasks too massive for any single hero. As the only agency appointed to foster children in San Joaquin County, CASAs collaborate and advocate for kids in foster care who have been abused, neglected or abandoned. In our community we have over 1,500 kids battling the odds against them as kids growing up in foster care. CASAs work to overcome the cosmic foes that challenge the future success of kids in foster care by advocating in their schools, community, and the courts. We are calling upon you and your own superpowers! It is your compassion and heart that can make a difference.
We invite you to help San Joaquin County's foster kids by sponsoring the CASA Superhero Run. As Sponsors you will join forces with CASAs, and together, we will advocate to ensure our foster children are safe and grow up in loving homes. The health and wellness fair also returns after another successful year. CASA will work with local partners to bring health screenings and local resources empowering our Superhero families to conquer villains like diabetes, high blood pressure and stress. This year, the Superhero Alley will be bigger and better! Superhero Alley will feature photo booth opportunities with "real" superheroes, live entertainment, theme-based vendors, and obstacle course for the kids. The incredible energy and theme of this event promises to draw significant media attention and become an event of cosmic proportions. We hope you will heed the call, suit up, and join us in this high impact and powerful event by becoming a Sponsor and together we will raise much needed funds for CASA.
So, join us Superheroes! Grab your cape, don your mask, reveal your alter ego, and make a difference for kids in foster care.