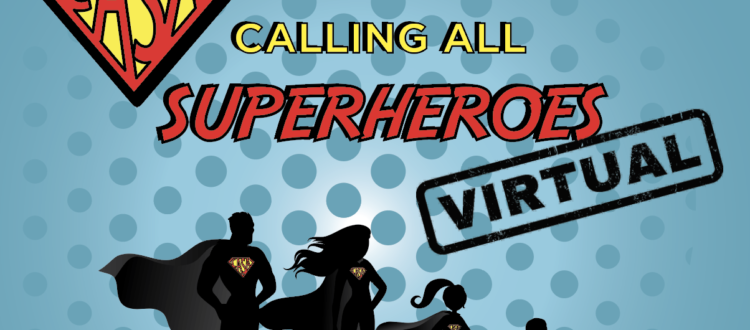 CASA Superhero Run
REGISTER TODAY: https://runsignup.com/Race/CA/Lodi/CASASuperheroVirtualRun2020
The Child Abuse Prevention Council and Court Appointed Special Advocates (CASA) are thrilled to invite you to participate in our CASA Superhero Virtual Run on September 26th, 2020. While the world might be a little disrupted, it's important to keep active and look after your physical and mental health.
A virtual race is a race that can be run (or walked) from any location you choose. You can run, jog, or walk on the road, on the trail, on the treadmill or on the track. You get to run your own race, at your own pace, and time it yourself from September 13th – September 27th. As CASAs, volunteers take on tasks too massive for any single hero.  As the only agency appointed to foster children in San Joaquin County, CASAs collaborate and advocate for kids in foster care who have been abused, neglected or abandoned.  In our community, we have over 1,700 kids battling the odds against foster care statistics every day.
We are calling upon you and your own superpowers!
Some of our youth in foster care are living in less than ideal circumstances, even without the global pandemic factored in. Many are not sure what the future holds or where they will be living next month or next year. Our community cannot forget our most vulnerable youth right now. We must help them through this pandemic nightmare that is disproportionately impacting them.
It is your compassion and heart that can make a difference.  We invite you to help San Joaquin County's foster kids by joining us for the CASA Superhero Virtual Run.  As a registered runner, you will join forces with CASAs, and together, we will advocate to ensure our foster children are safe and grow up in loving homes.
So, join us Superheroes!  Grab your cape, don your mask, reveal your alter ego, and make a difference for kids in foster care.
You can register today at: https://runsignup.com/Race/CA/Lodi/CASASuperheroVirtualRun2020